Meet the Team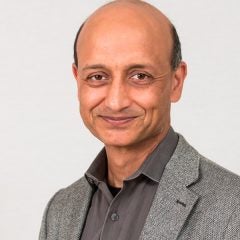 Sanjib Basu, PhD, is the Paul Levy and Virginia F. Tomasek Professor of Biostatistics and director of the Center for Biostatistical Development at the UIC School of Public Health. He brings wide and deep expertise in statistical methodological research, statistical computation and collaborative work with clinical and biomedical researchers, particularly in studies regarding cancer.  His records of collaborative publications include topics focusing on genetic, molecular, clinical and surgical research on lung, ovarian, leukemia, lymphoma, breast, melanoma and other cancers.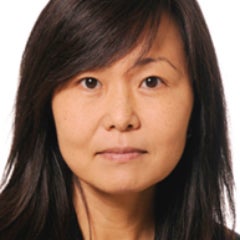 Sage Kim, PhD, is an associate professor of health policy and administration at the UIC School of Public Health. Prior to joining the faculty at UIC, she was a postdoctoral fellow with the Centers for Disease Control and Prevention Public Health Research Fellowship. Kim's research focuses on the effects of incarceration, health disparities and population health. Her work has appeared in such publications as the Journal of Urban Health, Infection Control and Hospital Epidemiology, Women's Studies International Forum, and Social Science and Medicine, among others.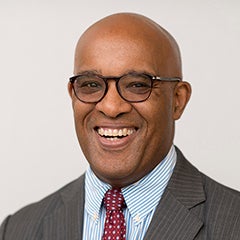 Wayne Giles, MD, MS, is the Dean of the School of Public Health.  He joined UIC after serving for 25 years as a leader at Centers for Disease Control and Prevention focused on chronic disease prevention and health promotion.  Immediately before joining UIC he led the Division for Heart Disease and Stroke Prevention where he oversaw initiatives to improve cardiovascular health by enhancing state and global activities focused on the prevention, treatment and control of heart disease and stroke. His  past research and scientific work has included examining the prevalence of hypertension in Africa, studying racial differences in stroke incidence, and leading clinical trials evaluating the effectiveness of cholesterol-lowering agents.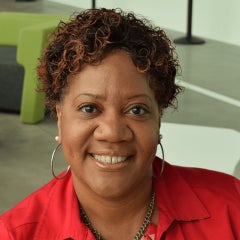 Leslie Durr is the manager of community solution development at City Tech Collaborative. Prior to joining City Tech in the Fall of 2017, Leslie was a Project Coordinator with the Smart Chicago Collaborative where she oversaw the development of the Chicago Health Atlas, Youth Led Tech, Smart Health Centers and other community-based and special initiatives in the City of Chicago. She is a founding member of the Cook County Alliance for Healthy and Active Communities Strategy and Support Team and an active Rotarian.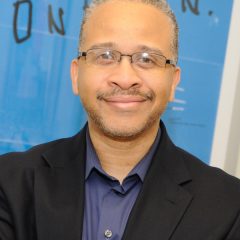 Vincent Freeman, MD, MPH '94, associate professor of epidemiology at the UIC School of Public Health, has more than 25 years of experience in conducting research on the epidemiology of prostate cancer. He is well-recognized for his scientific contributions in the areas of the role of dietary factors and body fatness in prostate cancer prognosis. His current research is on the impact of body composition on the risk of prostate cancer recurrence following surgery for clinically early-stage prostate cancer.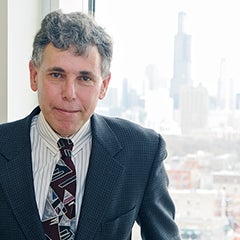 Ronald Hershow, MD, is the director of the division of epidemiology and biostatistics at the UIC School of Public Health.  He teaches epidemiology courses and courses in the undergraduate program.  His research focus includes HIV as it affects women and substance users, viral hepatitis, particularly hepatitis C, and hospital-acquired infections focusing on antimicrobial resistant microorganisms.  Globally, he has studied antiretroviral therapy in injection drug users in Indonesia, as well as fostering strategies to address the AIDS epidemic in China, Chile and Malawi.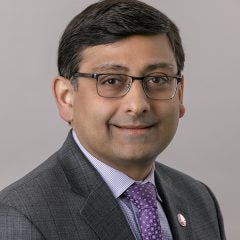 Jerry Krishnan, MD, PhD, is a physician-scientist with expertise in the care of patients with asthma, chronic obstructive pulmonary disease and other complex obstructive lung disorders.  He is an expert in care delivery science and co-directs the Institute for Healthcare Delivery Design.  Krishnan is an investigator in National Institutes of Health and Patient Centered Outcomes Research Institute-funded research networks and is conducting studies to identify new treatment strategies for patients with asthma and COPD. Dr. Krishnan served as a member of the Pulmonary-Allergy Drugs Advisory Committee for the U.S. Food and Drug Administration from 2007-2012 (chair, 2011-2012), the National Committee for Quality Assurance Respiratory Measurement Advisory Panel (2010- 2015), and the National Heart, Lung, and Blood Institute's Clinical Trials Review Committee (2012-2017; chair 2016-17).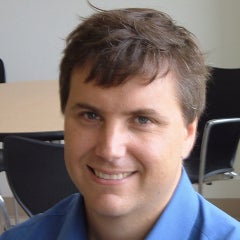 Garth Rauscher, PhD, associate professor of epidemiology at the UIC School of Public Health, has conducted research in disparities in breast cancer screening, diagnosis and treatment for more than 15 years.  Currently, he is the lead for the Metro Chicago Breast Cancer Registry, one of six active registries that contribute demographic, radiology and population-based breast cancer data to the Breast Cancer Surveillance Consortium.  He serves as principal investigator for the Breast Cancer Care in Chicago study which has provided data for numerous student publications and presentations regarding racial/ethnic and socioeconomic disparities in breast cancer tumor characteristics, quality of care and outcomes.