The Population Health Analytics, Metric and Evaluation (PHAME) center integrates novel technology with academic expertise to provide community-level data analysis, evaluation and visualization for community members, policy makers, researchers and students in the city of Chicago and beyond.  We aim to support and advance data-driven public health decisions, meaningful population health initiatives and the reduction of health disparities, all centered around social determinants of health.
Citizens Accessible health data brings community members into the decision-making process for public health and healthcare goals.

Scholars UIC School of Public Health experts in health data, health policy and social determinants of health collaborate with Chicago citizens.

Tech Hyperlocal data and analysis build the case for public health strategies and solutions.
We believe data should be accurate, transparent and easy to understand. With partners Metopio and the Chicago Department of Public Health, the PHAME Center is managing the Chicago Health Atlas so that citizens review, explore and compare health-related data over time and across communities.

Test again here so we know where text goes.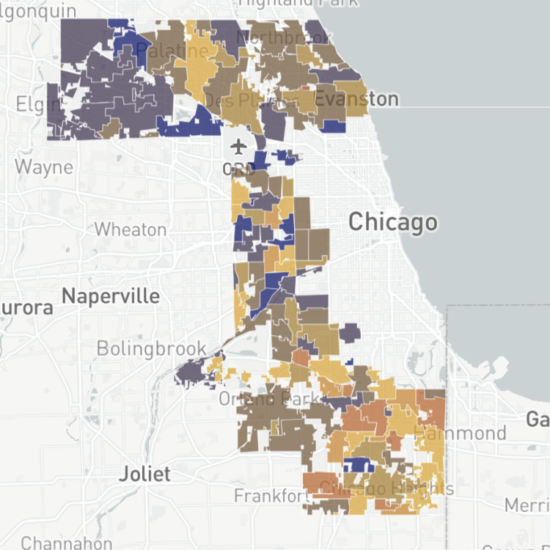 The Cook County Health Atlas is a collaborative, multi-agency project facilitated by the University of Illinois Chicago, the Cook County Department of Public Health and Metopio, supported by funding from The Chicago Community Trust.  The Atlas provides community-level data for a range of health challenges and opportunities across the cities and town of Cook County, outside of Chicago.
Visit the Atlas
The vision of Healthy Chicago 2025 is for all people in the city have equitable access to resources, environments and opportunities that promote optimal health and well-being. The PHAME center is will develop the Chicago Health Atlas as a hub for the Health Chicago 2025 themes: transform policies and processes to foster anti-racist, multicultural systems; strengthen community capacity and youth leadership; improve systems of care for populations most affected by inequities; and further the health and vibrancy of neighborhoods.